Qanawati is a revolution in the premium content industry, on a Multi-Channels Platform tailored to help you showcase and monetize your content in just a click away.

It is your alternative publishing tool to offer internet users digital media yet localized content.

Qanawati is accessible through a mobile app and on the web. It accommodates several types of channels: Interactive Channels, Content channels, Voting, iTV, Live TV Streaming, etc.
WHY QANAWATI
With just a few clicks, you'll get to set up as many channels as you want on Qanawati, with NO extra charges or hidden costs. You can set up the prices that maximize your profits without complying with any Fixed-Rate policy.
Get a deeper understanding of your Subscribers Growth and trends with Qanawati Analytics right at your fingertips: Analyze, Define, Improve your decision-making, and Engage your target Audience. Track your revenue online, and get a detailed sales report at any time. Revenue collection is 100%; no loss or unknown message statuses.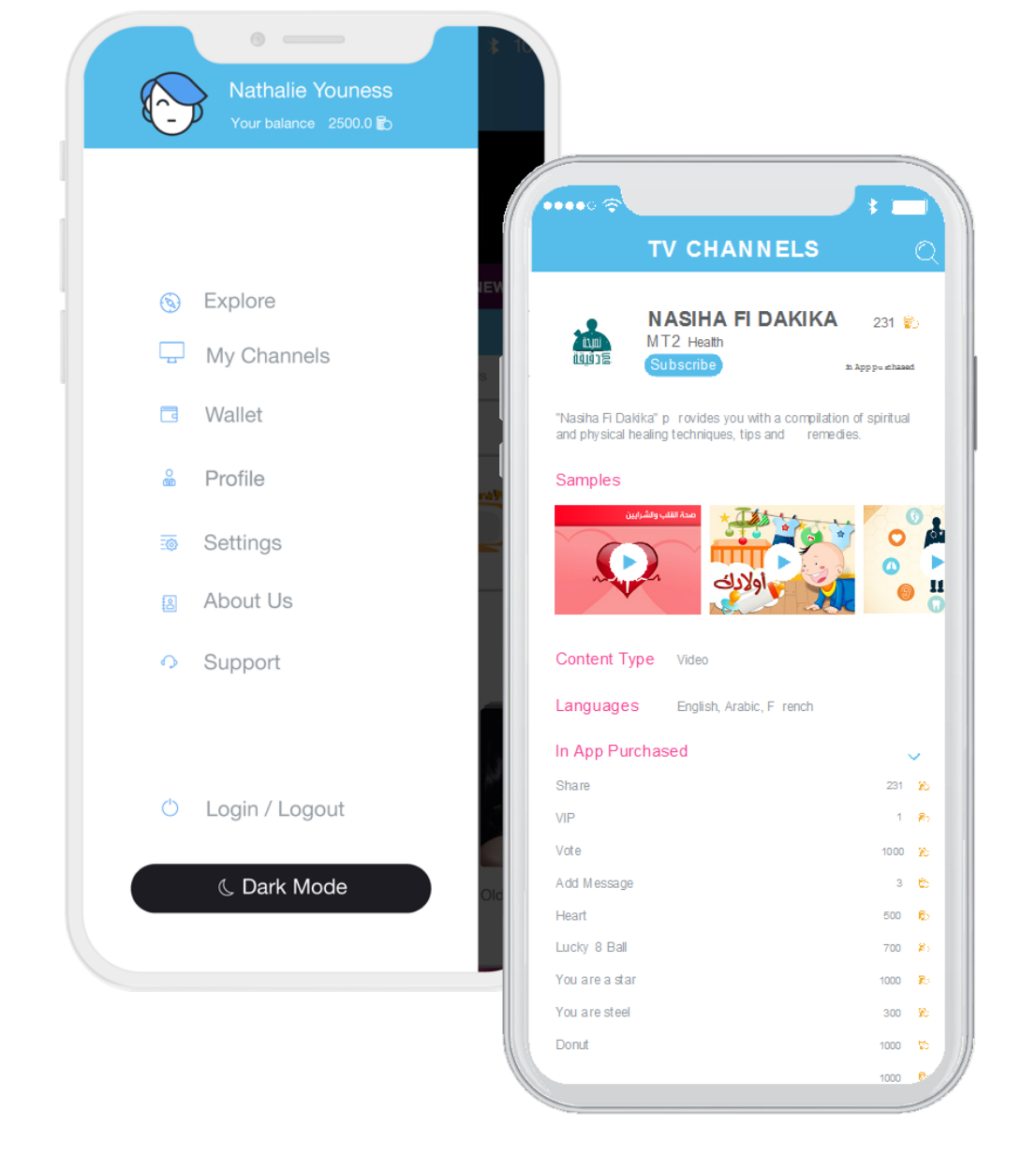 Generate revenues on the go as users will never run out of credits! Multiple ways for the users to load their wallet with credits/coins:
Carrier billing
OTT stores
In-app purchase
Credit card
Third party payment partners

Online advertisement and promotions do not fall under strict control or obligation. And no No pre-approval needed for the promotional material. QANAWATI will be released on the two largest distribution channels Apple Store and Google Play: